Statement of Belief
People of all ages can learn and express themselves through movement and dance concepts.
The unique creativity and imagination of each person must be valued and developed.
Dance encourages compassionate citizens who make the world a better place.
Brain-based learning, fundamental movement patterns, and teaching the whole person help students enhance technical, improvisational, and choreographic skills.
Seminal Solos Educational Offerings
Performances of all or selected works
Post performance discussions/Q&A
Interactive performance workshops
Masterclasses for students of all ages and abilities
Residencies with classes taught in the styles of selected choreographers
Lectures and discussions with dance history classes
Lecture demonstrations
Presentation of the process of the project
teaching
Rosewood teaches dance classes ages 2-Adult around the NYC Metro Area. To find classes near you, please use the contact page.
Offerings include: Modern Dance, Improvisation, Composition, Classical Ballet Technique (including Pointe), Creative Movement, Mommy/Daddy and Me, Tap, Jazz, Hip Hop, Folk Dances from Around the World, Ballroom (Foxtrot, Waltz, Swing), and more.
Private and semi-private coaching available.
"Ella has that special gift of unique artistry, the kind that turns heads, makes you stop and look while demonstrating inspiring creativity."
-Charmaine Ristow, Master Teacher and founder of Ballet University
"Thank you so much for your dedication, discipline and fun spirit. My daughter LOVES Miss Ella and we do too."
-Dance Parent
interactive performance workshops and residencies
Interactive performance workshops share choreography in an innovative way that goes beyond simply watching a dance. Students will watch a potion of a dance (LIVE) that highlights the topic (for example: the Dust Bowl, the Great Depression, Slavery, women's rights, etc.) and engage in discussions and movement creation activities surrounding movement concepts (for example: levels, space, weight, etc.) that connect to the dance they viewed.
Sessions can be designed for any age, population and duration. 60 minute minimum recommended. Multiple sessions encouraged.
Special adaptations and options available for colleges.
Creative teaching residencies can also be developed to fit within regular K-12 units of study and college curriculum.
"Ella was very comfortable leading the students and making her points. For me as an educator, and an educator of college students, it's wonderful to have someone like this as an example of what you can do if you challenge yourself."
-Robin Petterson, Professor of Dance at UW-Whitewater
"I wish that we had ten more weeks with Ella. She brought something out of me that I didn't know I had. That something was real art."
-Fifth Grader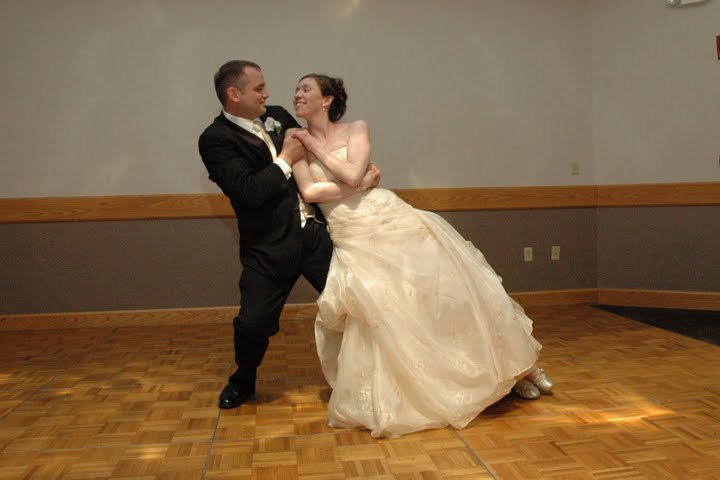 wedding choreography
You pick the song/s and we choreograph with the moves!
No two dances are alike.
A minimum of five lessons are recommended.
Lesson are also available for your wedding party and family members.
No experience required.
"The dance (and wedding!) was GREAT! So many people came up to us afterwards and said it was the most amazing first dance they had ever seen!" We could not have done it without your awesome instruction."
-Newlyweds
The educational programs above can be tailored to suit your unique needs, budget and interest.